| | |
| --- | --- |
| Posted on February 19, 2012 at 10:21 AM | |
   There's so much new technology in the marketplace aimed at the aging in place market that's it's difficult to keep up.  Every few months though,  I spend time researching some of the newest software and gadgets that have recently made their debut - specifically those designed to help seniors living on their own and their remote caregivers keep in touch.     
 Not surprisingly there has been a growing number of applications available for use with smartphones and tablets.  Here are a couple: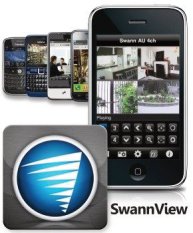 SwannView
 is a video monitoring solution that works on virtually any Smartphone or Tablet without the need for a computer or webcam.  The Swann Security kit (cost: $449) includes four color cameras and a digital video recorder to record up to 30 days of video from all four cameras simultaneously.  SwannView works over wi-fi or cellular connectivity on an Android, iPhone, BlackBerry or any Windows device so you can remotely log in to see a live, real time view.  The cameras are easily mountable and have an infrared LED night vision feature that allows you to see up to 65 feet in the dark.  You can set this kit up to send you an email if the cameras detect motion. 
The
iCam app
for iPhone, iPad or iPod touch (cost: $4.99) allows you to monitor multiple live video and audio feeds over Wi-Fi or cellular connectivity.   With a computer and a webcam, you can visually check- in to make sure all is well.  You can also set up the app to notify you when motion is detected.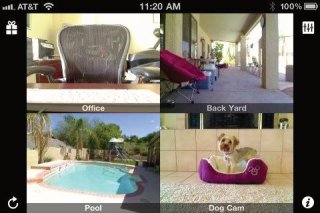 Many seniors who live independently often use a medical alert system to get help in an emergency such as falling. The problem is that in the past, the majority of these systems only worked within range of a home based receiving system. When a person was out of their home, they no longer had on-the-go access to emergency assistance.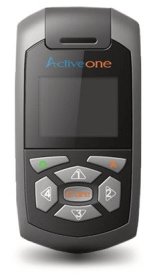 Today's fall detection devices include fall detection that works away from home and allows other family members to monitor the whereabouts of the wearer using GPS tracking. 
ActiveCare's Personal Assistance Link (PAL)
 is a handset offering a range of features to assist people who want to continue living independently.  The device, which connects via a cellular network, includes a one-click help button to call for 24/7 assistance, a built in fall detector that's monitored remotely, and GPS.  The PAL offers one touch communication to Care Specialists from anywhere at anytime.  It  looks like a cell phone but is easier to operate with large buttons and quick one-touch access to family and the 24/7 Care Center.   (Cost:$180 activation fee, $60/month service charge)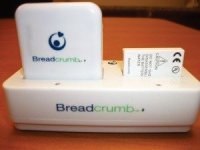 The Alzheimer's Foundation of American  along with Breadcrumb LLC recently announced a state of the art locater device and caregiver-friendly monitoring system. This innovative new tracking device –
BC 300 GPS Device
– is designed specifically for the dementia population and aimed at immediately and precisely pinpointing a person's whereabouts.  .The BC300 system works by setting up a virtual fence around a person's residence and/or other locations, such as a relative's home or an adult day care center, and sends an alert when the wearer leaves that zone.  As one of the smallest, most lightweight tracking devices on the market, the BC300 is strapped around a person's ankle with a heavy duty band. Designed with the symptoms of dementia in mind, including memory loss, confusion and other cognitive loss, the device is not dependent on the user's activation. Caregivers can access the wearer's real time location 24/7 on a Google map via computer or smartphone. In the event the person wearing the locating device leaves a designated safety zone, an alert is sent to the Breadcrumb Customer Care Center--as well as up to five caregivers and if necessary, the proper authorities are contacted .  (Cost: $190, $38/mo service charge)
As more and more families are caring for older relatives, the need for better ways to share sensitive health information has become obvious.  There's many types of information to track, for eg. emergency contacts, details about care-related services or treatments, legal and financial documents,  all of which family members in multiple locations may need access to.  
This past week,
CareZone,
launched it's new site offering a way to share and manage information associated with caring for another individual. You set up a profile about the person receiving care, list their current medications, sketch out to do lists, add any relevant contacts, share notes and upload files. As the creator of a profile you can give others access which you can also revoke at any time. You might give access to family members who share caregiving responsibilities, professional caregivers or medical staff. The company plans to charge $5/month or $48/yr for each person for whom care is provided.  As an introductory offer you can sign up for free until March 15th. 
Susan Luxenberg
President
HomeSmart LLC
Categories: Other Resources
/