| | |
| --- | --- |
| Posted on April 24, 2012 at 10:27 AM | |
Question:  My husband and I recently retired and decided to move to another area of the country. We sold our larger, family home and purchased a two bedroom condo in our new location.  I'm struggling with how to turn this much smaller space into something that feels comfortable.  What can you suggest?
Answer:  Decorating a small space can be a big challenge, so here are some tips for creating a spacious feeling in your new home.
Stick to a single color palette. A monochromatic room can feel clean and calming.  Vary the tones and textures of a single color and keep all of your furniture in a light, muted palette.  Break your color scheme with a few saturated  accents.  
Make your furniture multi-task.  Look for furniture that does double duty - a cabinet that folds out into a guest bed, or a desk that expands into a table.  These units are completely functional when opened but can easily be minimized when not required to save on space.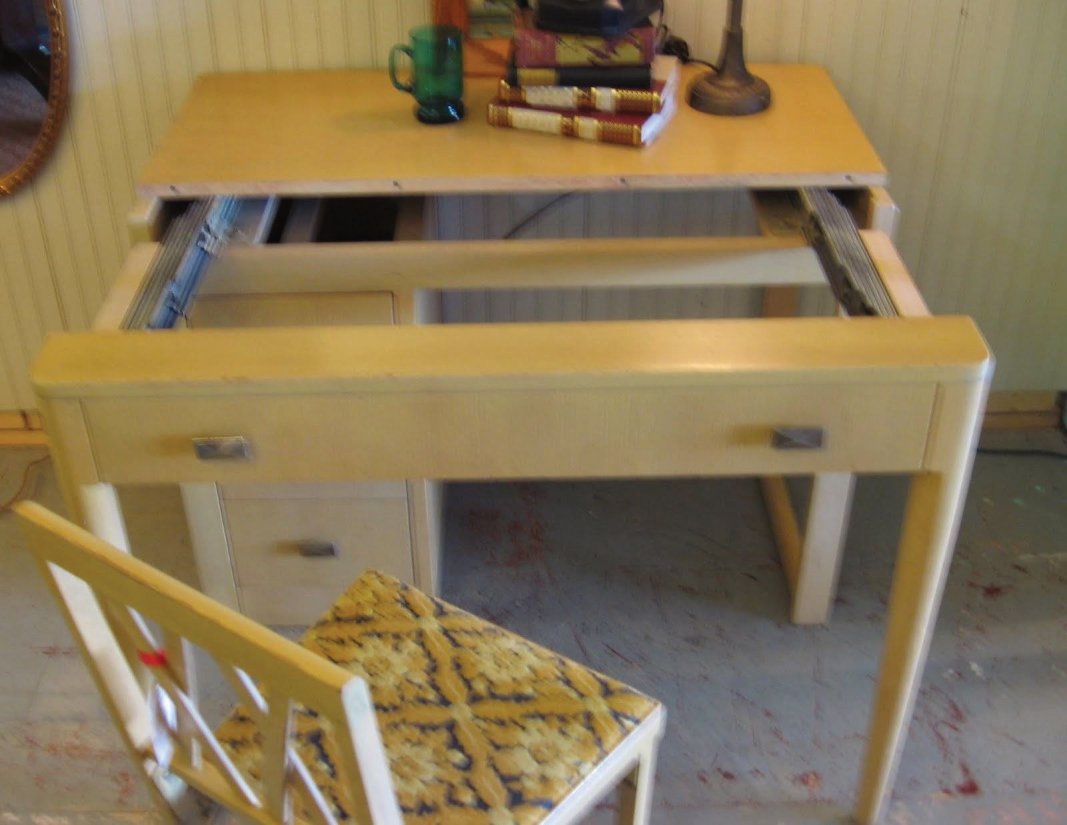 Create Illusions.  Define different living areas with half walls or open room dividers which help to open up the space visually.  Area rugs will do the same thing.  Color and contrast also work to make a room appear larger or smaller.  The more saturated the wall color is, the more the walls seem to advance towards you creating the feeling of a smaller room. The paler the color, the more the walls seem to recede, making the room appear larger. 
Use vertical space as well as horizontal space. Do not ignore the value of wall space.  Build shelves under staircases, install floor to ceiling kitchen cabinets, hang pots over your stove and utensils from a wall over a work counter. You can also install open or closed cabinetry over a desk and a built-in medicine cabinet in the bathroom.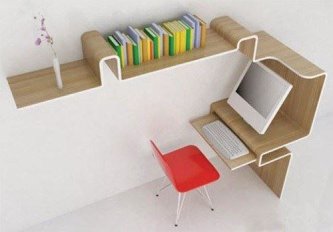 Bigger is better. A lot of small furniture can make a room feel cluttered. Instead, arrange the room around a few prominent pieces to make the room feel sleeker. Lightweight pieces in simple designs work best. Furniture with legs make your rooms appear larger as do glass tables.
Work from the top down.  An overhead focal point draws the eye upward and increases the visual height of a room.  Choose a ceiling color a few shades lighter than your walls for an uninterrupted floor-to-ceiling flow.
Make every closet count. Custom designing your closets will give you maximum use of that very valuable space.  Don't settle for a simple rod and shelf -- you'll be amazed at how much storage you can get in a well designed closet.
Select accessories you love.  Keeping things simple helps a small space seem uncluttered, but a house becomes a home when it's filled with things you love.  Hang the chandelier you found at the flea market, display the carving from one of your travels, and hang that well loved quilt.  Not only will your favorite accessories make your home more interesting to others but they will give you a sense that you are indeed still home. 
 Susan Luxenberg
 President
 HomeSmart LLC
Categories: Questions & Answers
/